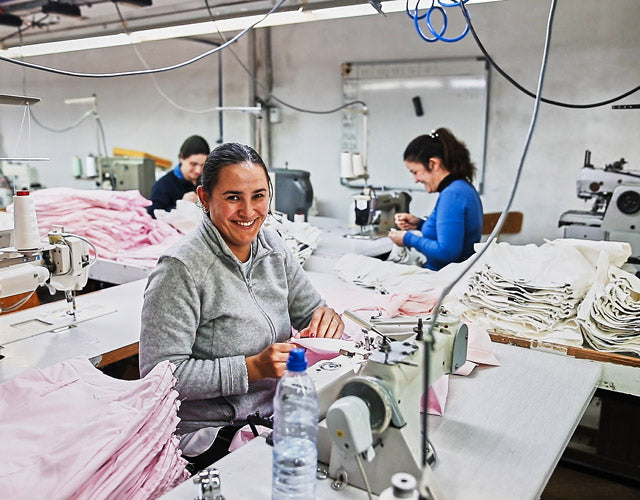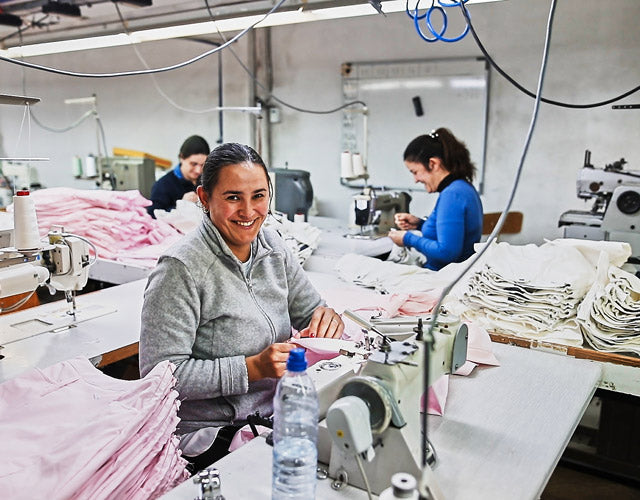 HIGH QUALITY CRAFTSMANSHIP
We are very attentive when it comes to our suppliers and production partners. All our garment makers are situated in Portugal and most of them have been with us for many years already.
shop now
FAIR CONDITIONS
All our partners have signed our elaborate code of conduct, which ensures fair working conditions and high environmental standards. We check this in person and on a regular basis. This way we can guarantee a consciously made product with respect for people and planet.
shop now